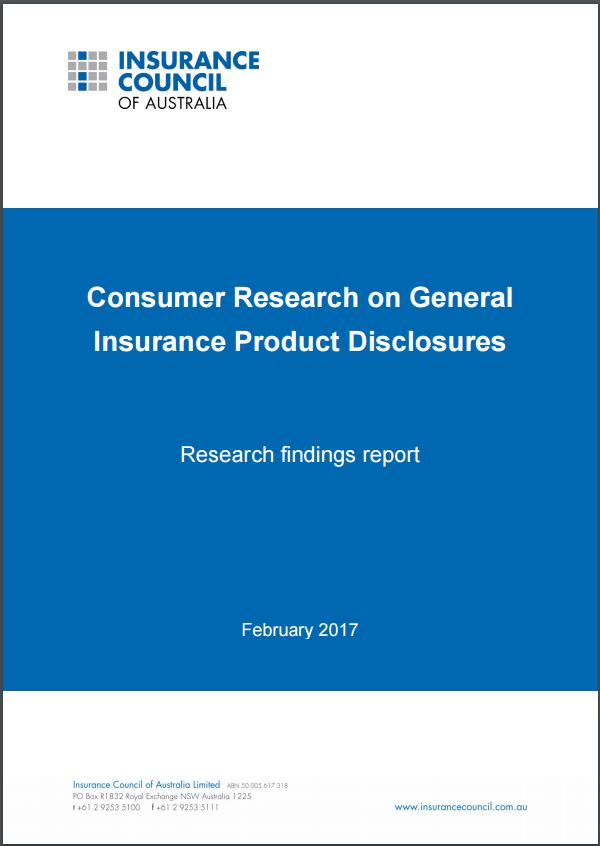 Research undertaken by the Insurance Council of Australia confirmed that most customers (about 80 per cent) don't read the legally mandated PDS before purchasing a policy.
The Insurance Council of Australia's Effective Disclosure Taskforce has driven research into new strategies and tools for consumers when buying insurance.
ICA CEO Rob Whelan said
"Insurers want to make the policy information they provide clear, simple and easy to navigate. The Product Disclosure Statement (PDS) is the key means of doing this. Unfortunately many customers find these legal documents too long and complex."
Other key findings included:
Consumers focused most on price when buying insurance, rather than policy detail
Most consumers believed they had considered all of the details when buying insurance, even though most do not look into policy exclusions and limits
Policy renewal letters were the most trusted and commonly used document for insurance customers
While most consumers (88 per cent) were confident they understand the detail of their policy, actual understanding of policy exclusions and limits were poor
Many consumers do not consider the specific risks they need to cover when purchasing insurance
Policyholders who had previously made claims were typically better informed, and more likely to read the PDS.
Mr Whelan said it was crucial that consumers understood the features of the policies they were buying, rather than simply focusing on price.
"Customers are exposed to dozens of brands offering multiple policies that differ on price and features. Finding the most appropriate one can sometimes be challenging," he said.
"If a customer doesn't understand a policy's exclusions and limits or buys the wrong level of cover, they can end up financially devastated. For insurers, these situations create angry customers, bad publicity and costly disputes. It's in everyone's interest to avoid misunderstandings."
To read the full report click here.