The Locals you can trust
Ambrose Building Flood Response
As locals, with an office on Ingham Road and fulltime Supervisors in Townsville, we have experienced one of Queensland's worst flood disasters on record with you.
Ambrose Building is a Queensland family owned company that specialises in insurance repairs across Queensland and we have been completing insurance repairs in Townsville since 2011.
As locals, we understand the local conditions, use local trades and local suppliers. Having responded to every major natural disaster since the Mackay floods in 2008, we have a large support network and proven infrastructure. Our response model to events is we fully engage all of our local trades and only look to bring in our event trades once our local teams are at capacity. Our "First-in / Last-Out" policy means we use local trades first, support them with event trades so repairs to homes don't stall, and as the event comes to a close all event trades are transitioned out leaving the local trades to work with us long into the future. At all times, all vetted, licenced and qualified local trades are utilised to their full capacity ensuring locals are 100% involved in fixing Townsville.
Some of our trusted local trades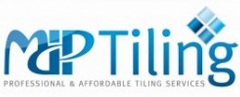 MDP Tiling has had the pleasure to work along side Ambrose building for many years in and around the Townsville area. Highly recommend builder.
MDP Tiling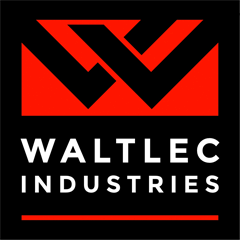 Waltlec are a locally owned and operated electrical contracting business. We have worked with Ambrose Builders on other make safe and rectification works for North Queensland natural disasters and found them to be professional, efficient and reliable.
Waltlec

Shadeview Blinds and Awnings have been working with Ambrose building for over 5 years now
Shadeview Blinds and Awnings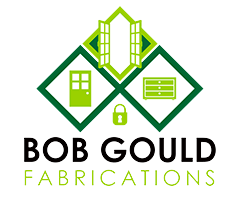 We as a Business that offer a variety of services including, Cabinet making, Glass & Aluminium, Locksmithing and Blinds & Shutters, have enjoyed a great working relationship with Ambrose Building.  We have found them to be very efficient, helpful and…
Bob Gould Fabrications

As a Bowen local, I witnessed Ambrose Building doing a lot of work here after Cyclone Debbie. I became friends with a few of the boys, who all said that Ambrose Building is a very good company to work for.
Gyles Stainton Concretors
Thank you for supporting a 100% locally owned and operated business.
C.Vella Plumbing & Electrical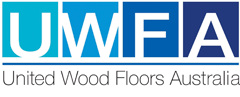 UWFA has proudly worked with Ambrose Building for a period of 5 years now starting in the Greater south east of QLD. UWFA has been exposed to many insurance builders and companies and can  state that Ambrose understands the intricacies…
UWFA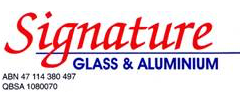 We have been a part of Ambrose Building since 2016. Numerous jobs we have completed on their behalf and have not had 1 problem along the way. They use all local tradespeople and their service and abilities are outstanding. Our Business would highly recommend them for any works you may need completed.
Signature Glass & Aluminium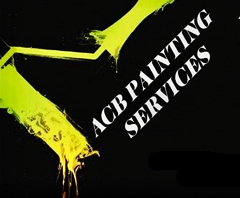 Our team at ACB Painting Services have been working with Ambrose Building for almost two years.  I would like to express that it has been a pleasure to work with you. The professional and structured yet flexible way that the company…
ACB Painting Services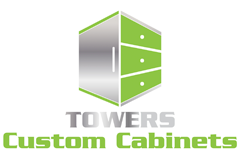 It is always good to complete a job with organised, professional and efficient associates, we have completed a number of projects with Ambrose Building and this has always been our experience
Towers Custom Cabinets
Are you a local trade looking to help?
Ambrose Building is always happy to hear from local, licenced and qualified trades. Please send your Expression of Interest to us via our Contact Us page. Be sure to include your trade class, area of coverage and capacity.
Your Local Response Team
39 Oonoonba Rd, Idalia, QLD, 4811
Ashley Goldfinch
Fraser Culpan
Mike Hessell
Ben Dougherty
Phil Laffey
Tim Board
Damien Noffke
In closing out the event for locals our fulltime Townsville Supervisors are being well supported by our Event Team. If you see them about you will be able to tell our Licenced Building Supervisors apart from our trades, as our Supervisors wear the grey polo shirt and our trades the more traditional hi-vis. If you see them be sure and say "Hi".
Head Office Support
Our Administration Team is here to help, supporting our local supervisors in Townsville.
During your repair you will get a call from our head office staff based at Kunda Park on the Sunshine Coast. So if you see a number from down south, this is our Administration Team who are supporting our local Supervisors in Townsville. Our office number is 07 5373 3500.
Customer Service is very important to us and we know that the number one cause of problems on a repair is the breakdown of clear and effective communication. Therefore on each and every repair we allocate a QBCC Building Supervisor to manage and coordinate the repair on the ground and a Claims Administrator who is a second point of contact to help answer any questions you may have or pass on messages if the Supervisor is unavailable.
If at any time you have questions about your repair don't hesitate to ask or track your repair via our Ambrose Building Customer Portal – Repair Hub.
Contact Us
At Ambrose Building, our priority is you and your family's safety. If you have any questions or concerns, please don't hesitate to call our friendly team today.